Penname:
SlashyMcGee [
Contact
]
Real name:
Jennifer
Member Since:
05 Jun 2013
Membership status:
Member
Bio: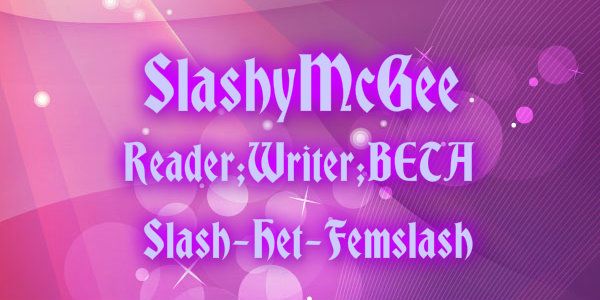 Hello Readers (and Writers!)
My name is Jennifer, but you may call me SlashyMcGee. :)
I'm 22 years old, and a female from the USA. :)
I'm Bisexual, and Taken.
---
I started to read fanfiction when I was 13 (yes that's young I know lol) I started out being a lover of celeb fanfics centered around the backstreet boys and nsync and etc. Around 15 I found out about my now obsession of harry potter fanfics. I love slash, I dont know what it is about it but I enjoy it a lot. I am a big fan of Snarry & Drarry but enjoy a lot of other slash pairings. I do enjoy a few femslash and het stories but mostly I read slash. Sice I have found my love for harry potter fanfics I havent read any celeb fanfics lol.
I am more of a reader than a writer, but do have a few one shots for you to read. :)
---
Edited and Updated: June 4th 2013 @ 9:22pm
[
Report This
]
Stories by SlashyMcGee
Severus's Surprise
by
SlashyMcGee
Rated:
M
[
Reviews
-
0
]
[Report This] Published:
02 Jul 2015
Updated:
20 Aug 2015