Penname:
caseyx457 [
Contact
]
Real name:
Member Since:
17 Jun 2012
Membership status:
Member
Bio:
My name is Casey and I'm an art student who LOVES Twilight Fanfiction.
I can never seem to get enough. When I first discovered Fanfic's, I read like 10 stories a day. (I know, no life here) And so one day, while reading, I decided I'd try my hand at it and here I am today.
I'm a closet writer...or should I say coffin writer?? I haven't told anybody I write FF, mainly because my family would literally take the piss out of me for the rest of my life. But I do it because I enjoy it so much.
I'm team Edward all the way and if I even see anything RPattz related, I scream. It just happens...
If you like my stories or have anything you want to share, leave a review or message me...whatever really and I'll make sure to get back to you.
[
Report This
]
Stories by caseyx457
Desire And Deception
by
caseyx457
Rated:
NC-17
[
Reviews
-
34
]
Summary: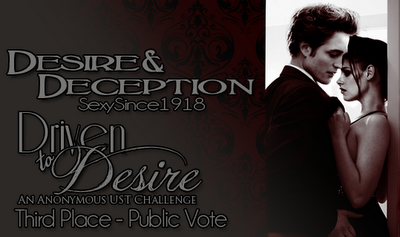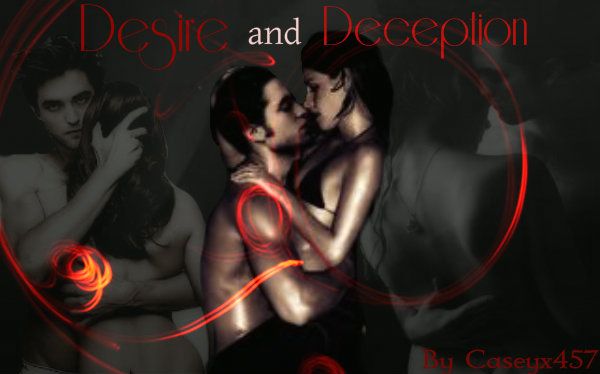 Driven to Desire Entry: I had the perfect life in New York. Money, a nice house, loving husband. But still, I craved him. He was a man so close yet so forbidden. My own personal demon. My torture. My step-brother; Edward Cullen.
Categories:
Canon Pairings
,
Twilight
Characters:
Bella/Edward
Genre:
Angst
,
Erotica
Language:
English
TWCS Romance Contest:
None
Series:
None
Chapters:
4
Table of Contents
Completed:
Yes
Word count:
22278
Read Count:
13648
[Report This] Published:
23 Jun 2012
Updated:
02 Oct 2012
I Hope She Was Worth It
by
caseyx457
Rated:
NC-17
[
Reviews
-
178
]
Summary:
"Divorce is like an amputation: you survive it, but there's less of you." -Margaret Atwood
Bella and Edward Cullen; they were the envy of couples everywhere. Until the Denali sisters came into their lives, that is. Did Edward cheat on Bella? Or is there more to the story than what it seems?
Categories:
Twilight
,
Canon Pairings
Characters:
Bella/Edward
Genre:
Drama
,
Erotica
,
Mystery
Language:
English
TWCS Romance Contest:
None
Series:
G8or Favor8s Read
Chapters:
41
Table of Contents
Completed:
Yes
Word count:
147580
Read Count:
60615
[Report This] Published:
17 Jun 2012
Updated:
21 Aug 2012