Member Since:
09 Feb 2010
Membership status:
Member
Bio:
My story is called Beautiful, Dirty, Rich and I like to think its smuttastic and I hope you enjoy.
Le Twitter where I stalk peoples= www.twitter.com/kikiblues
Beautiful, Dirty, Rich is now available on Twilighted! http://twilighted.net/viewstory.php?sid=8101
BDR Forum on Twilighted: http://www.twilighted.net/forum/viewtopic.php?f=44&t=6934
Beautiful, Dirty, Rich also available now on My Vampfiction http://myvampfiction.com/dungeon/viewuser.php?uid=655
About me:
I'm 27, I can pass for 22....this is now a lie as I'm now 34 can probably pass for 27
I grew up in Oz (Take that however you will- I still call it home- Qantas adverts make me homesick) I live in the UK.
I write my fic on my favorite thing in the world ever- Jack the Mac- he is awesome and I love him. Windows can blow me.
Im one of those healthy living people who love kale, running and Pilates but also has a penchant for Haagen Daaz. I have a blog that motivates me to put the ice cream down.
I like cats (yet to have any of my own)
[
Report This
]
Stories by Kikiblue
Beautiful, Dirty, Rich
by
Kikiblue
Rated:
NC-17
[
Reviews
-
1146
]
Summary: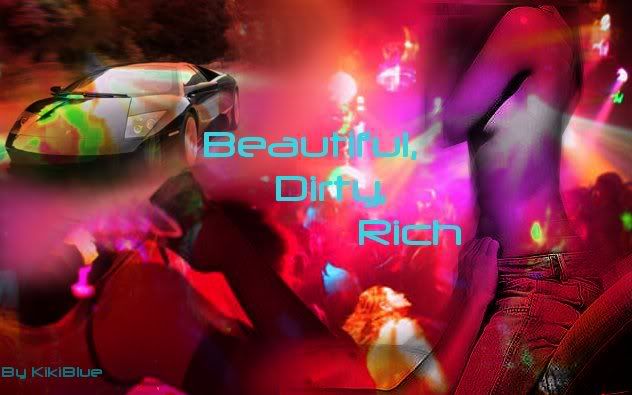 One Bet. One Week. No Rules.
Bella bets Edward that after a week of some raw sexcapades he won't want to stop. He bets her otherwise.
A slightly tongue in cheek smutathon and my first fan-fic.
Categories:
Twilight
,
Canon Pairings
,
All Human
,
Alternate Universe
Characters:
Bella/Edward
Genre:
None
Language:
None
TWCS Romance Contest:
None
Series:
My To Read List
,
Ageise02's Read Stories
,
Twilight - Read
,
G8or Favor8s Read
,
To Read
Chapters:
26
Table of Contents
Completed:
Yes
Word count:
137672
Read Count:
314906
[Report This] Published:
09 Feb 2010
Updated:
13 Sep 2010