Penname:
SirenSongx [
Contact
]
Real name:
Amanda
Member Since:
15 May 2011
Membership status:
Member
Bio:
Never heard of Twilight until I saw the movie, then I became a total addict. I've read the saga twice and starting on it for the third time. I've made several wallpapers which you can get here. I am totally in love with the saga, as if my fasination with vampires couldn't get any worse...boy was I wrong.Twilight is my major passion now besides my family, reading, crafts, anime, and manga.
My stories are also on fanfiction.net under the penname: xSirenSongx and Twilighted: SirenSongx but both sites are at the same chapters at the moment.
I am a 30 yo with 2 children, 3 if you count my husband. Even my oldest is reading Twilight and loves writing stories, definitly takes after me.
PLEASE, don't anyone ask where I come up with my ideas. They basically start out as me thinking "What if..." or "I wonder..." and the stories write themselves.
Soo many readers have asked me the same question. Am I planning on redoing all 4 books? The answer is YES! Sorry if it takes too long between chapters, but believe me...I AM WRITING!
If you want to follow the progress of my stories, follow me on Twitter. Name is: @SirenSongx.
ENJOY!
NOTE: ALL OF MY STORIES ARE BELLA/EDWARD (CANNON PAIRINGS). No Bella/Jasper, Bella/Emmett, Bella/Carlisle...ALL CANON, any other pairings creeps me out.
FYI: the WMC on my pics is White Moon Creations, which is my artist name.
[
Report This
]
Stories by SirenSongx
Full Moon
by
SirenSongx
Rated:
NC-17
[
Reviews
-
1
]
Summary:
"He left me! Am I really just a pet?" was the only thing Bella could think of as she watched her true love leap out his bedroom window. Will she ever be the same again? Will Edward return, when? How can he be so close yet unreachable? Not even a pack of wolves or a coven of vampires can answer that question but they will sure try.
Sequel to daybreak, read it first.
Set during summer of 2006.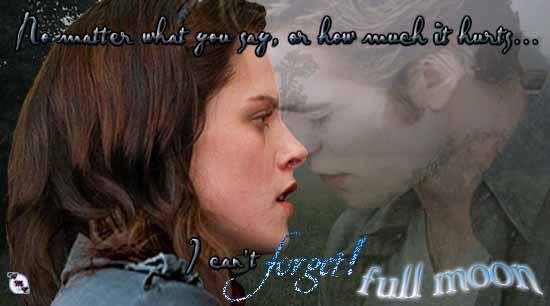 Categories:
Twilight
,
Canon Pairings
,
Alternate Universe
Characters:
Bella/Edward
Genre:
Erotica
,
Humor
,
Romance
,
Supernatural
Language:
English
TWCS Romance Contest:
None
Series:
The Daybreak Saga
Chapters:
25
Table of Contents
Completed:
Yes
Word count:
92118
Read Count:
10699
[Report This] Published:
16 May 2011
Updated:
16 May 2011
Daybreak
by
SirenSongx
Rated:
T
[
Reviews
-
19
]
Summary: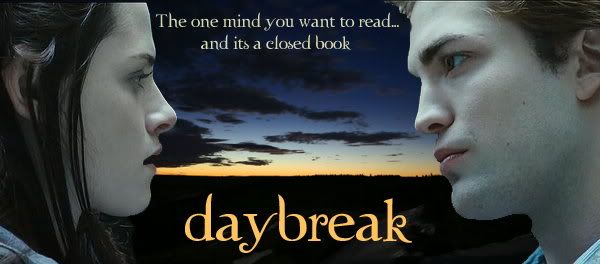 It's basically a retelling of Twilight, with a few twists. Edward isn't the only one who can hear thoughts. Bella can also, but like Edward there is that one exception...him. What happens when she learns their secret? And what happens when the Cullen's find out that she already knows? Written from Bellla's point of view. A bit OOC
Set during early 2006. This is book 1, read it first.
Categories:
Twilight
,
Canon Pairings
,
Alternate Universe
Characters:
Bella/Edward
Genre:
Humor
,
Romance
,
Supernatural
Language:
English
TWCS Romance Contest:
None
Series:
The Daybreak Saga
Chapters:
25
Table of Contents
Completed:
Yes
Word count:
89315
Read Count:
19231
[Report This] Published:
16 May 2011
Updated:
16 May 2011