Penname:
Jokris [
Contact
]
Real name:
Liz
Member Since:
22 Jan 2010
Membership status:
Member
Bio:
I'm 26 years-old. I live in Louisiana. I'm a full time college student. I don't have a husband or children, though I do have dog that thinks she's my child.
I've wrote for as long as I can remember writing, but The Virgin Swan and the Cullen Intution is my first published story. I absolutely love writing and these two characters give me plenty to write about.
I have a Twitter account @Jocaskahn where you can follow me if you want to hear the ramblings of crazed college student and updates on chapter progress for the sequel.
That's all I can think to say for now. I have more extensive bios on ff.net (http://www.fanfiction.net/u/1898211/Kriskahn) and a Nick Page over on the main TWCS site (http://thewriterscoffeeshop.com/nickpage.php?user=407).
Word Lottery
http://wordlottery.webs.com/
[
Report This
]
Stories by Jokris
The Maiden Swan and the Cullen Domain
by
Jokris
Rated:
NC-17
[
Reviews
-
246
]
Summary:
***SEQUEL TO THE VIRGIN SWAN AND THE CULLEN INTUITION***
The not-so-virgin Bella Swan is moving out of Forks and into Seattle with her beautiful tattooed fiance, Edward. When their perfect bubble pops, how will the maiden Swan fair in the Cullen's domain? Rated for Language and Lemons.



Isn't Selita grand? Another big fat thanks to her for making this wonderful banner.
This is my first fan-made banner! SamasaurusRex did a great job!! Thank you!!!
This is my SECOND fan made banner! I feel so special!! michelleab09 from ff.net made this for me! Thank you, lovely! Motorcycleward and Bikerella anyone?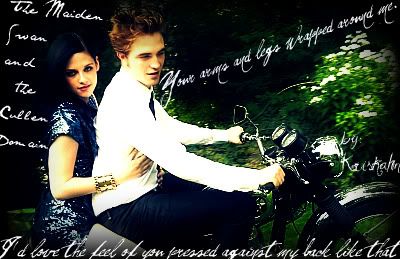 michelleab09 did it again!! Edward and Bella wedding photo!! :D
Categories:
Canon Pairings
,
Twilight
,
All Human
Characters:
Bella/Edward
Genre:
None
Language:
None
TWCS Romance Contest:
None
Series:
Ageise02's not read yet
,
Stories Read by CNYBella
,
Brooklyn - to read
Chapters:
23
Table of Contents
Completed:
Yes
Word count:
168493
Read Count:
43625
[Report This] Published:
23 Jan 2010
Updated:
19 Aug 2010
The Virgin Swan and the Cullen Intuition
by
Jokris
Rated:
M
[
Reviews
-
228
]
Summary:
Edward over hears a very juicy secret regarding his younger sister, Alice. The plot to blackmail Alice in order to get closer to her best friend, Bella, forms in his mind, but doesn't exactly pan out the way he wants it to. Rated for Edward's foul mouth and the sprinkles of lemonade with the eventual lemon.
Big fat thanks to Selita for making me this AWESOME banner!!
michelleab09 from ff.net made me this fantastic banner!!!
michelleab09 is at it again with another lovely banner for the waterfall!!
The lovely Selita made this for me!! I'm so proud of it!! :D :D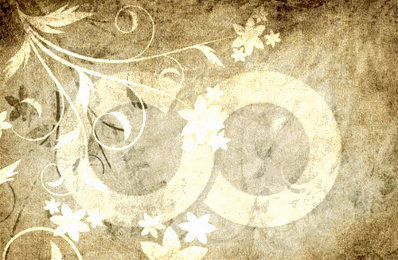 Categories:
Twilight
,
Canon Pairings
,
All Human
Characters:
Bella/Edward
Genre:
Romance
Language:
None
TWCS Romance Contest:
None
Series:
Ageise02's not read yet
,
Brooklyn - to read
Chapters:
16
Table of Contents
Completed:
Yes
Word count:
119049
Read Count:
56534
[Report This] Published:
22 Jan 2010
Updated:
22 Jan 2010