Penname:
aerobee82 [
Contact
]
Real name:
Rachel
Member Since:
11 Feb 2010
Membership status:
Member
Bio:
I'm a 29 year old married female living in Northern Indiana. I have three awesome cats and an unhealthy obsession with Twilight fanfiction. I'm in the process of writing one of my own.
[
Report This
]
Stories by aerobee82
Antiques Roadshow
by
aerobee82
Rated:
NC-17
[
Reviews
-
125
]
Summary: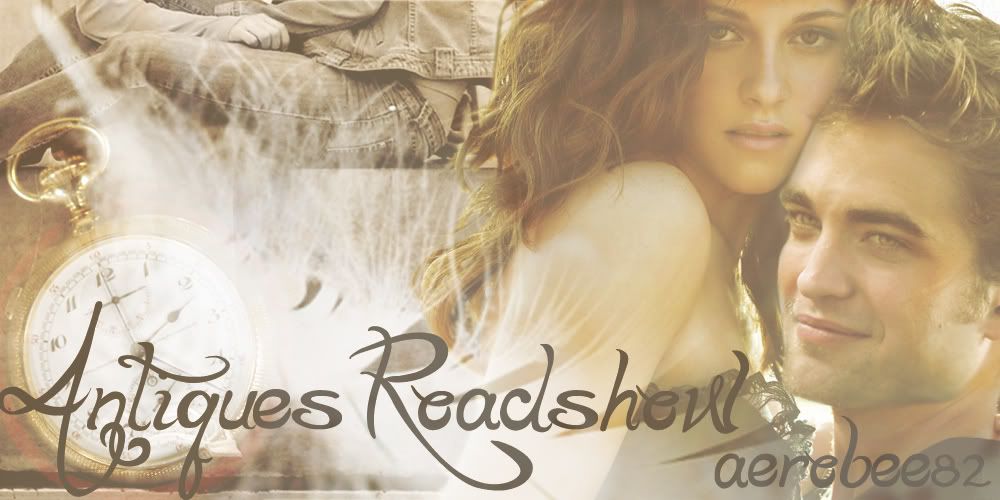 I took an antique in for appraisal, only to find a much rarer treasure. I met Bella Swan on Antiques Roadshow, and PBS would never want for funds again. Canon Couples, Vamps/Humans.
Credit goes to forthelongestday for the incredibly lovely banner.
Categories:
Twilight
,
Canon Pairings
,
Alternate Universe
Characters:
Bella/Edward
Genre:
Humor
,
Romance
Language:
English
TWCS Romance Contest:
None
Series:
None
Chapters:
20
Table of Contents
Completed:
Yes
Word count:
82797
Read Count:
26703
[Report This] Published:
05 May 2011
Updated:
03 Oct 2012