Penname:
twicrack83 [
Contact
]
Real name:
meghan
Member Since:
07 Jul 2010
Membership status:
Member
Bio:
I am a 27 year old who is happily married to my high school sweetheart. We have three beautiful boys, and my husband is the love of my life. He fuels my Twilight fire by being supportive and has even tried his hand at some Twi-parodies. You can find him here: Sovereignvision. What can I say? I lubs the hubs!!
Twilight consumes me in every way and my ultimate weakness is ExB crackfic. I am constantly glued to my computer reading wonderfully crafted fanfics.
---
Follow me on Twitter @twicrack83
---
*~*Witness Protection*~*
I am happy to announce I have completed my first fic. YAY! I really hope you enjoy my take on the Twilight world! Please review and tell me what you think!
My fic is also over at Twilighted or Fanfiction if you wanna check me out over there.
Witness Protection was featured over on the Twilight Awards in the under the radar section! Yippee!!
And, the amazing Readergoof made a banner for me!!! What an awesome girlie!
---
*~*Dating in the Dark*~*
Check out my newest story here, GiggleSnortFiles, MyVampFiction, Twilighted, or on FF. I will post chapter links here as well to display pics for your enjoyment! Drop me a review and let me know what you think! ;) M
Stop by the DitD forum on GSF and show me some love!
Check out the DitD video made by angeleyes1uk1! Too awesome for words!
Chapter 1:
Bella, our goalie
Chapter2:
Emmett as Dinger
Edward, our danseur
---
Happy reading!! ;)
[
Report This
]
Stories by twicrack83
Witness Protection
by
twicrack83
Rated:
NC-17
[
Reviews
-
302
]
Summary: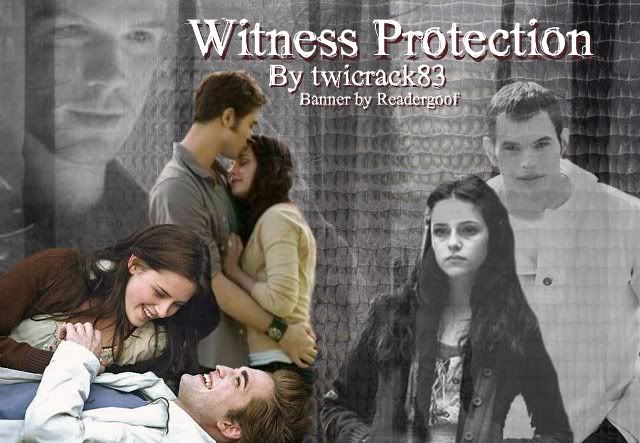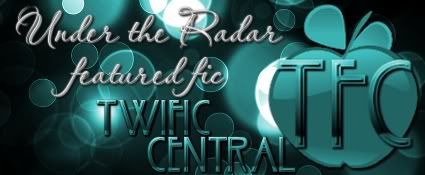 Rebel Bella has been shipped around the U.S. for years to different foster homes after being placed in Child Protective Services. What will happen when she is placed with uptight Edward and his family? Adult language/Violence/Lemons
Categories:
Twilight
,
Canon Pairings
,
All Human
Characters:
Bella/Edward
Genre:
None
Language:
None
TWCS Romance Contest:
None
Series:
Amberina's Completed Favs List
,
G8or Favor8s Read
,
Misstoria's Stories to Read
Chapters:
29
Table of Contents
Completed:
Yes
Word count:
134043
Read Count:
42049
[Report This] Published:
07 Jul 2010
Updated:
05 Jul 2011