Penname:
AdminKelly [
Contact
]
Real name:
AdminKelly
Member Since:
29 Jan 2009
Membership status:
Administrator
Bio: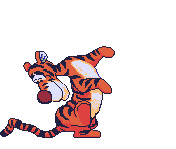 I found FFn in 2009 and moved over to TWCS when the ladies opened shop and of course to STARS. I like all kinds of stories, AH, AU, Canon, Slash, BDSM, etc, etc. I read mostly Twilight but am quickly becoming a Sookie Stackhouse/True Blood addict (Team Eric).
Library Admin since Jun 2012.
[
Report This
]
Stories by AdminKelly
Summary:
This is an Admin Test story. Please do not report or leave reviews. Thank you.
Categories:
Twilight
,
Canon Pairings
Characters:
None
Genre:
Action
,
Adventure
,
Angst
Language:
English
TWCS Romance Contest:
None
Series:
None
Chapters:
1
Table of Contents
Completed:
No
Word count:
305
Read Count:
8162
[Report This] Published:
24 Nov 2014
Updated:
23 Dec 2016