Challenges
Summary:
Bella loving mother of two beautiful children is also a very famous, beautiful busness woman. She has a dark past but not dark enough to prevent her from living her life fully.
Edward is the head of one of the major hospital in Seattle and also a pediatrician.
--------------------------------------
They have many things in common but the most important is how they live their sexuality.
Edward grew up in a family where sex wasn't tabu, when he was 16 his father explains to him every secret. He shown him how to pleasure a woman, how to use toys and be in control beeing at the same time a loving person. Before that Edward always know how sex was important for their parents. He wanted to live his adulthood exactly like his parents.
Bella grew up in a very strich family (sex only after the wedding) but she isn't like that. And she want her children to do not have any tabu. Her best friends are her sex toys but now she hope to find a man that can sotisfy her sexuality in every moment of her days
Very kinky, BDSM story but full of love and family aspects! NO Cheating!!
I already posted the first chapter but without a beta I can't go on, please if you want read my first chapter.
I'm looking forward to read you ideas!!
Categories:
Twilight
,
All Human
Characters:
None
Summary:
**ANONYMOUS ONE SHOT CONTEST**
(Graphics by Claudia)
**ANONYMOUS ONE SHOT CONTEST**
This holiday one-shot contest is all about April. We're celebrating the Crazy Days of April and its many unsung holidays. International Tatting Day. Tweed Day. School Librarian Day. No Housework Day.
So, what do you do?
Decide are you going to write an original one shot or a Twilight fanfic based one shot with any pairing allowed.

Then come pick from our long list and write us a one-shot that includes one (or more!) of these Crazy Days of April. Sure, you could be an April Fool (it's allowed), but with so many creative holidays to choose from, we're hoping to see something different.
Select your Crazy Day of April here.
Accepting entries:
April Fool's Day until Pig in a Blanket Day (April 24th).
Voting:
Saturday, April 26th through Thursday, May 1st.
Winners:
Announced on Saturday, May 3rd.
Refer to the FWAR one-shot contest rules
for complete rules and regs.
If, after reading the updated rules,you have a question, please message an admin.
**ANONYMOUS ONE SHOT CONTEST**
We can't wait to see what you come up with!
FWAR has opened up a new contest account on FictionPad. This will be taking the place of our contest accounts on FFN and FPC since they are not so user friendly and place far too many restrictions on us.
Come check us out on FictionPad:
Categories:
Twilight
,
Original Fiction
Characters:
None
Summary:
Minutes Ago
What is a Lyric poem?
A lyric poem expresses personal or emotional feelings and is traditionally set in the present tense. Lyric Poetry consists of a poem, such as a sonnet or an ode that expresses the thoughts and feelings of the poet. The term lyric is now commonly referred to as the words to a song.
Lyric poetry does not tell a story which portrays characters and actions. The lyric poet addresses the reader directly, portraying his or her own feeling, state of mind, and perceptions. It is not always, set to music or a beat. So basically, it is a short poem of song-like quality.
Accepting entries September 1 through September 30th. For more contest specifics and rules, see us on our FictionPress.com account or on our FWAR Contest account.
You do NOT have to have a seperate FictionPress.com log on to view things there.
They will allow you to log on with your Fanfiction.Net, Google, Facebook, Twitter, or Amazon accounts.
Categories:
None
Characters:
None
Summary:
Winners of the
1st place:
Summary: Follow young Vera as she applies to the breeding program in a futuristic society dominated by Men. Written for the Not What It Seems contest so reader beware - you never know what's going to happen next! Rated MA for explicit lemons and possible triggers caused by dubious consent situations
2nd Place
by Mrs. Cope
Summary: Three people with three very different lives. What happens when their lives converge together?
Honorable Mention
Summary: A deadly virus has claimed so many. This is one girl's story. What will she do in order to survive?
Contact Keye with questions.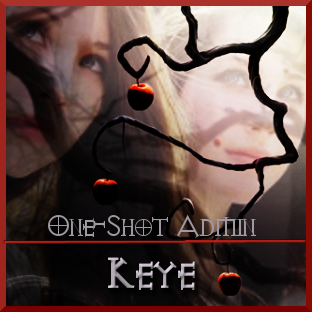 (click on banner to get to Keye's profile)
Contest Admins:
KeyeCullen
Sandy AKA "SandytheSandstorm"
SaritaDreaming
Categories:
None
Characters:
None
Summary:
Winners: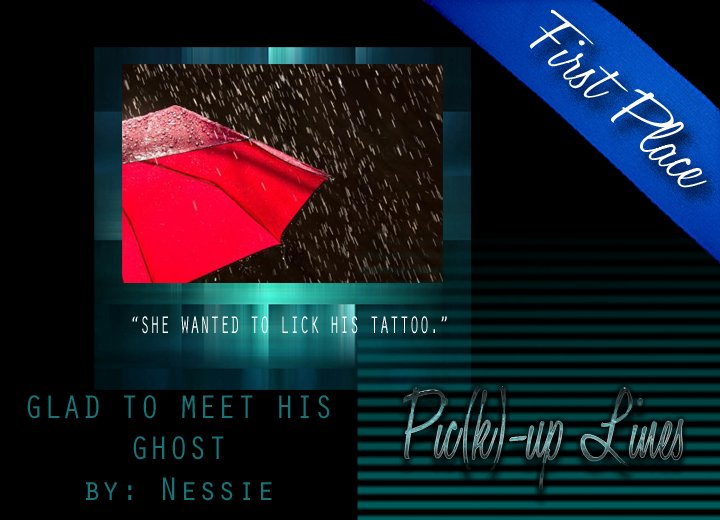 You can read the entries in the
along with each winner's interview!
Follow us on our Contest Twitter account:
@FWAR_Contests
Categories:
Original Fiction
Characters:
None
Summary:
Join us for the Phases of Life one-shot contest. In this theme, we'll be exploring the Twilight shape-shifters. Vampires and humans are welcome, too, but the main character of your one-shot must be a member of the wolf pack. *No AH stories please. This one is all supernatural, all the time. Wolf on wolf, wolf on human, wolf on vamp . . . you get the picture: the common denominator is wolf. Have fun with this one; the possibilities are endless. Wow us with your creativity and unique storylines. Lemons are welcome, but not required.
WINNERS:
The Next Phase ~ Mrs. Cope ~ First Place
Knocked Out ~ Shadow_Kissed ~ Second Place
A Native American Werework in Port Angeles ~ ContentedTwiCow ~ Honorable Mention
Destiny's Child ~ Wendy D & LFC Hotstuff ~ Honorable Mention
Categories:
Twilight
Characters:
None
Summary:
CONTEST WINNERS:
First Place Winner: Etched ~ chartwilightmom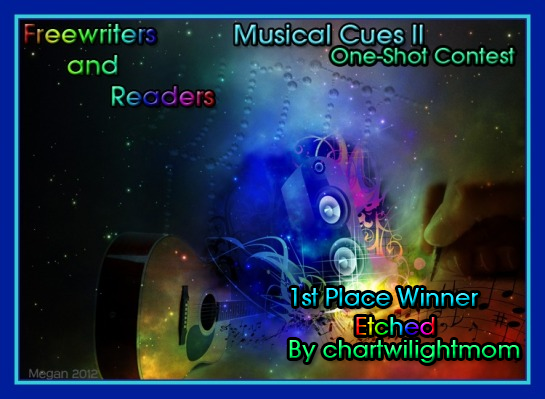 Second Place Winner: Just Floating ~ All Star
Honorable Mention: The Thief ~ ContentedTwiCow

Come check all entries here:

FreeWriters One-Shot Contest Page on FF.net
Contest entries will be permanently posted here:
http://freewritersandreaders.ning.com/group/freewritersoneshotcontests

Follow us @FWAR_Contests



Thank you to the talented Megan for designing the graphics for the contest.
Categories:
None
Characters:
None
Summary:
When I first read New Moon i was extremely unhappy and Unsatisfied with how the story ended. I would have like that Bellas character was more stronger and self assured aswell as her doormat personality. It bugs me that she forgives Edward so easily, and I think it sets a bad example for millions of teenage girls world wide.
Instead I would like to read a story were Bella grows as individual and learns to respect herself enough not to forgive Edward immediately, but instead tells him that he need to prove himself worthy of her. Bella has difficulties forgive the entire Cullen coven, after all they just discard her, like she meant nothing at all to them. This story should talk about the many faults with their relationship. But also the road to recovery and forgiveness and how their relationship became stronger because of it. Bella should have stayed with Edward in Twilight if he wasn't going to change her. It should talk about the mistakes they did along the way that lead him to leaving her.
I really hope someone is interested in writing a story like this, i've got many ideas, the mean point is that Bella doesn't forgive him in this story easy.
Categories:
Twilight
Characters:
None
Summary:
Attention Writers, Readers and Betas!!!
Want to participate in a fun exercise aimed at helping authors improve their writing skills? Then come visit us on the Freewriter's and Reader's site where the One Shot Group is hosting their In the Spotlight Writer's Challenge. We will be presenting the work of one author at a time for the group to critique and comment on. Please see the guidelines for more details. Starts April 16, 2011.
The FWaR One-Shot Contest is currently on a short hiatus, but we will be back with more fun and exciting contests this summer!
You must be a member to access the site. Membership is free, easy and FWAR is a censorship free site.
KeyeCullen
Categories:
None
Characters:
None
Summary:
Bella is a Human Princess, betrothed to the Werewolf prince Jacob. She is reluctent, and then she meets Edward, a vampire prince. and secretly starts having an affair with him. What will happen?
rules:
NO CHARACTER DEATH
More than Ten chaptes
original couples
Categories:
Twilight
,
Alternate Universe
Characters:
None
Summary:
Everybody loves a good zombie anything...right? No oneshots, must feature Edward and Bella. The world has been overtaken by zombies and it is up to our solemn six to survive,along with any other characters u deem fit.
Categories:
None
Characters:
None
Summary:
Anyone can enter for their chance to win some banner trophies, you'll feel great knowing that your story is appreciated when you can post your personalised banner to the winning story and your profile pages!
Readers love to read trophy banner won stories, so lets try and get you some banners. All you have to do is enter the contest/s below.
Contests list:
Pirate Edward Contest: ACTIVE - email us your link on dirtyedwardlovers@gmail.com
Judges:
JacklynnFrost, author of Karma's A Witch www.fanfiction.net/s/8171149/1/Karma-s-A-Witch
MCRshortstackedme, author of Giving In www.fanfiction.net/s/4875969/1/Giving_In
Rules to enter:
- 5,000-6,000 words maximum. (It can be a short story or one-shot, but the whole story must equal that amount).
- Edward MUST be the Pirate Captain of his ship.
- Edward MUST say "I win because I cheat!" in some way at some point.
- The story MUST be rated M
- Bella & Edward MUST end up together.
- The characters can be either AH or Vampires, it's up to you.
- It can be written in either Bella's or Edward's POV and can also be written as a third person.
Trophies/ Banner prizes:
- Co-Judges Overall favorite.
- JacklynnFrost's Overall favorite.
- MCRshortstackedme's Overall favorite.
- Reader's Overall favorite.
- First place.
- Second place.
- Third place.
- Best SMUT scene.
- Sauciest Edward pirate mouth.
- Darkest Edward.
- Fairest Bella.
- Best Swashbuckling Bella.
- Best Pirate Name.
- Best Pirate-ship name.
- Best Plot.
Possible future awards to be added
Categories:
Twilight
Characters:
None